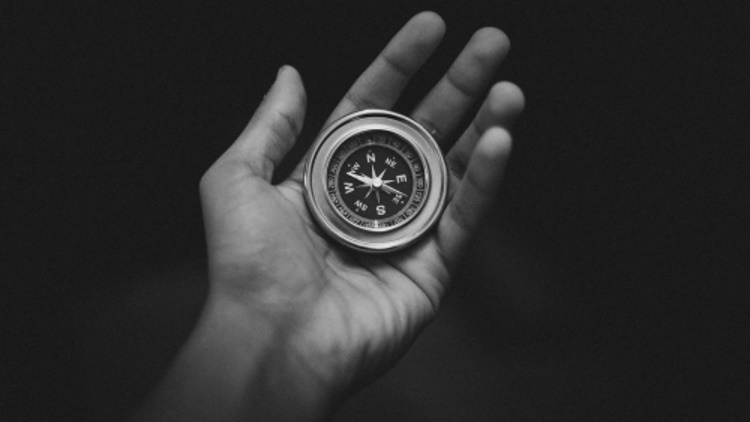 PDGM vs PPS
Change is hard. Understanding the context of change can make accepting change much easier. Many people are still trying to understand PDGM in context of PPS. The PDGM final rule came out in October 2019, and we're still learning from it. Had we not had a pandemic in 2020, our adoption would probably be a little further, but many agencies had to figure both out. Many agencies struggled. Some agencies closed ahead of PDGM or because of it.
Some of the change that happened from PDGM is that HHRG scores were effectively retired.
PPS Payment Model
We have written about it previously, but it is worthy of more explanation as many people are still trying to understand the context of PDGM. In PPS, the payment model was based on three things: coding, OASIS, therapy. Many agencies didn't pay much attention to coding and OASIS and relied on therapy to drive revenue for the agency. Many agencies were therapy heavy and relied on therapy utilization to generate revenue. These agencies struggled mightily under PDGM.
PDGM Final Rule
PDGM changed the payment model significantly. PDGM removed the therapy utilization completely from the reimbursement model. However, CMS understands that therapy is still needed. The anticipated costs of therapy are now included in the reimbursement number. What it does, however, is place the emphasis on the agency to make sure that the diagnosis coding and OASIS are correct. Then, things such as the referral source (institutional referral gets 10% more for some reason), episode timing, risk of hospitalization M1033), and comorbidities are contributing factors to the reimbursement calculation. PDGM became a value based reimbursement model. Based on the OASIS and coding, PDGM says you get a certain amount and not a dime more, so use it wisely."
CMS put a very good article together on case mix and clinical groupings also. You can read that article here.
HHRG vs HIPPS
PDGM effectively retired HHRG scores because it included therapy utilization as part of the HHRG score. With therapy no longer part of the equation, HIPPS codes became more important. You can decipher what a HIPPS code is saying based on the value. You can read how here.
However, one huge change is the number of clinical groupings available under PDGM. Under PPS there were relatively few clinical groupings. PDGM has now made 432 clinical groupings. That makes it very complicated to figure out. That's why it's important to know what you're doing and how to get the numbers. Here is a chart showing how the groupings are determined below.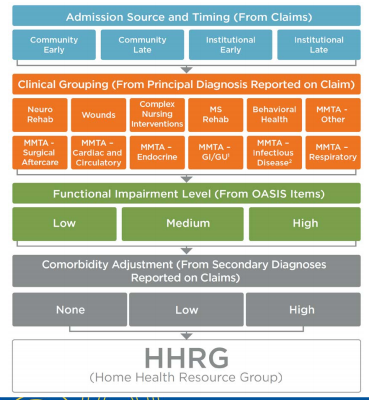 We wrote a blog about this earlier. You can read it here.
What PDGM has shown us is that you cannot leave coding and OASIS to chance or someone who is not an expert in it. It is too important. It is the basis of reimbursement, the source of data on which CMS makes important decisions (like PDGM), affects outcomes and star ratings, and supports medical necessity in audits. The investment in quality OASIS review and Diagnosis Coding is worth it. Most of the time, Home Care Answers helps agencies generate additional reimbursement that would have been otherwise left on the table. If you paid us $50, would you accept $350 back the next day? That's what Home Care Answers does. Why would you leave such an essential piece of the business to chance?
We'd love to help make sure that each agency maximizes reimbursement, but more importantly helps agencies get OASIS correct.