M1860 Ambulation
107 / 155 Changed 69.030%
M1830 Bathing
86 / 155 Changed 55.480%
M1850 Transferring
82 / 155 Changed 52.900%
M1810 Dress Upper Body
61 / 155 Changed 39.350%
M1820 Dress Lower Body
53 / 155 Changed 34.190%
M1840 Toileting
52 / 155 Changed 33.550%
As you can see, M1860 we are suggesting changes on this question 69% of the time. Bathing, 55% of the time. These questions certainly can impact quality outcomes patient safety. If a clinician scores a patient as independent, but the patient has advanced Parkinson's disease, dimentia, and other issues, the patient very likely is not independent and needs at least supervision for bathing an ambulating, if not more. Incorrect understanding and a knowledge gap on ADL questions can certainly impact patient safety and outcomes. Agencies can use this data to identify and track these two questions as they are relevant to the agency.
Below, an agency can track the improvement, or lack of improvement, through our reporting system. As an example below:
The agency uses our data to identify that there is a knowledge gap on M1860, M1830, and M1850 quarterly. The plan is to conduct training for all staff on these questions in January with follow up monthy and track the progress every quarter. Below is what the data shows the agency for a benchmark in the 1st Quarter ending 3/31/21.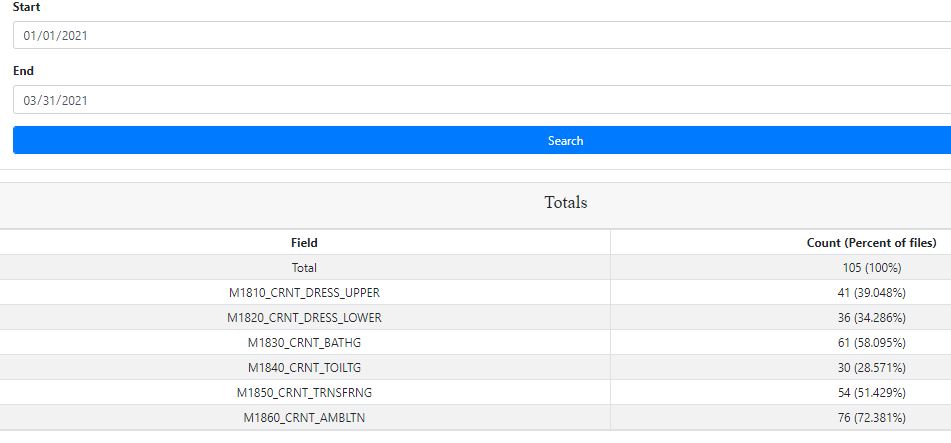 Let's say that there is a training specifically on these three M Questions on April 1. We can then track from April 1 until now to see what the progress is.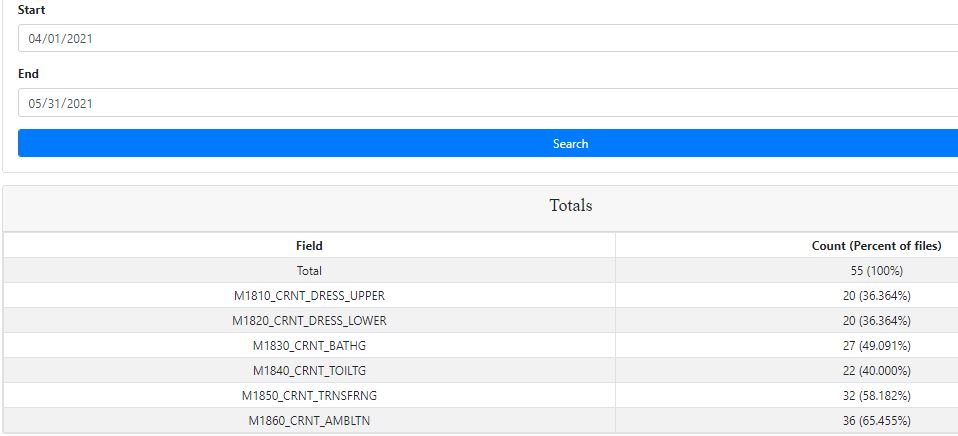 Notice, that we suggested changes on M1860, M1850, M1830 as follows: The agency went down to 65% from 70% in M1860, that's improvement! M1850 went up to 58% from 51%, a decrease. Bathing went from 58% to 49%, that's improvement also! So, the agency needs to focus and document training on M1850 to show improvement. These questions can certainly help with patient help and safety, we help with data driven analysis of the QAPI project, and it is absolutely in scope of the agency. QAPI accomplished!
We would love to help you with QAPI. It is a difficult job that never ends, is hard to remain relevant for staff, and can be cumbersome. Management can use the data to make sure that staff understands the importance of the project, give support to agency staff for QAPI, but can give a lot of the legwork to us, so that you can document and file the activities and projects to remain compliant with conditions of participation. Let us help you use data to tame QAPI! Click here to contact us for a free review of charts to identify problem areas for your staff. Claim your FREE 10 chart review!