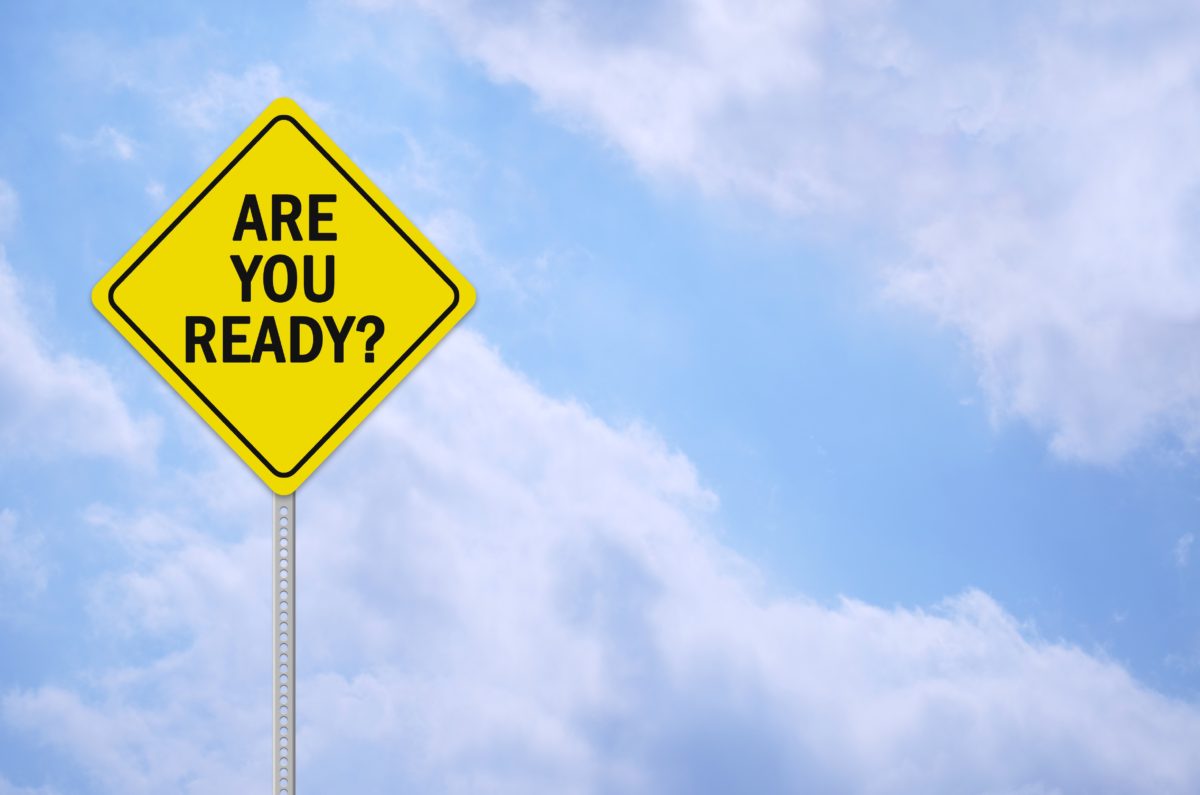 What is CMS final rule?
There are a few things as constant as change. Every year around July 1st, CMS releases the proposed rule for the next calendar year. So, in general, CMS gives providers the proposed rules and changes to procedure, Conditions of Participation, updates to Prospective Payment System, policies, benefits, etc and then gives agencies the opportunity to make public comments about those proposed rule.
It isn't our place to agree with the rules once they are in place, but it is our place (and agencies') to comply with them once final. Just because we don't agree with a posted speed limit in a certain zone, doesn't mean we can ignore the speed limit. However, we do recommend that agencies engage in the advocacy and public comment period so that our collective voices are heard. Often, there are tweaks to the final rule basesd on the public comments. You can write comments here.
The amount of changes each year varies. Some years are huge years with massive changes like roling out PDGM in 2020. Last year was fairly tame, except for the change in implementing the No Pay RAP. This year, there are some pretty large changes that have the potential to significantly impact home health agencies now and going forward. We will write more in-depth blogs about some of the major changes as proposed under the proposed rule.
What is in CMS 2022 Home Health Proposed Rule?
On June 28th, CMS released the proposed rule. CMS also released a fact sheet that summarizes the proposed rule. You can find that here. We'll summarize some of the highlights of the rule below.
Home Health Value Based Purchasing (HHVBP)
This is a pretty significant change in process that won't immediately impact home health agencies, but has the potential to significantly impact agencies in 2024 and beyond. In 2016, CMS rolled out a model in a limited amount of states that tests whether payment incentives "whether payment incentives can significantly change health care providers' behavior to improve quality of care, through payment adjustments based on quality performance during a given model performance year." Basically, if quality of care increases then agencies can be paid more compared to peer groups.
This was initially rolled out to all Medicare certified home health agencies in 9 states. Those states are Arizona, Florida, Iowa, Maryland, Massachusetts, Nebraska, North Carolina, Tennessee, and Washington. The findings were pretty interesting. The findings found that agencies saved Medicare $141 million by improving the quality of care and measured outcomes. Simply stated, agencies could be incentivized to reduce re-hospitalization ER visits through quality of care, which reduced the amount of money Medicare spent in the total cost of care. We know that home based care produces better outcomes and costs a lot less overall. Basically, if home health agencies can keep people out of the hospital, then it costs Medicare a lot less overall per patient. In fact, under the pilot program, CMS found that HHVBP showed a 4.6% increase in quality scores and saved Medicare $141 million.
This will be implemented in some form starting in 2022. CMS is proposing to start in 2022-23 as a data collection period and then will start impacting payment in 2024. Agencies would do well to be proactive to establish the best baseline data so that they can be paid more than their peers. CMS will end the pilot program one year early for the states participating.
Home Health Proposed Payment Rate
CMS proposed a 1.8% increase in rates. That is approximately $330 million increase for 2022. However, there rural add will be discontinued in 2022. That is a .1% reduction, so the end result is a 1.7% increase, or $310 budget increase.
From CMS press release it says "In this proposed rule, we discuss for the Medicare payment of home infusion therapy services payment adjustments, CMS is proposing to update the payment rates for CY 2022 as required by law. In addition, CMS is proposing to update the geographic adjustment factor used for wage adjustment and a proposal to maintain the percentages finalized for the initial and subsequent visit payment policy."
PDGM 2022 Update
CMS proposed that it would keep the 4.35% behavioral adjustment. CMS explained the data of that reduction and its reasoning. There is a lot of opinion on the validity of the behavioral adjustment and if agencies are actually adjusting behavior or not. CMS is requesting public comment around the behavior adjustment.
PDGM Payment Calculation Update
CMS discusses tweaking the case mix weight calculation in order to determine payment. We wrote a long article on case mix weight and why it matters in home health. You can read that here. CMS noticed that compared to 2018, there was an increase of case mix weight, a decrease in utilization, increase in high functional impairment, and increased high comorbidity adjustments, and an increase in LUPA percentatges. CMS will use the data to tweak payment against what it expected comared to the actual results.
From the press release CMS says "Determinants will change for both co-morbidity adjustments and patient functional impairment levels. The proposed rule indicates changes to the co-morbidity subgroups that result in low co-morbidity adjustments (both removals and additions), and there have also been modifications to the co-morbidity subgroup pairings that result in high co-morbidity adjustments (the number of pairings will more than double for 2022)." In plain English, it says that hugh functional impairment was higher than estimated and comorbidities needed to be adjusted. However, LUPA thresholds will remain the same in 2022.
COVID 19 Changes become permanent for Conditions of Participation (COP)
One of the positives coming from COVID is that some of the blanket waivers given during the public health emergerny (PHE). Occupational Therapists, Physical Therapists, and Speech Therapists can now gather OASIS in addition to RNs. OT can gather OASIS when therapy is involved but skilled nursing is not part of the plan of care. OT must be on the plan of care if OT completes the OASIS. If skilled nursing is part of the plan of care, then an RN must gather OASIS.
Also, Agencies may use telecommunication for the required supervisory assessment of home health aides , but it will be limited to to no more than 2 occurances per 60 day episode of care.
Occupational Therapy (OT) LUPA Add-on Factor
Because of the blanket waiver being made permanent that allows OT to gather OASIS, CMS is proposing that language that says " to allow Occupation Therapists (OTs) to conduct initial and comprehensive assessments for all Medicare beneficiaries under the home health benefit when the plan of care does not initially include skilled nursing care, but includes either Physical Therapy (PT) or speech-language pathology (SLP). Because of this change, we are proposing conforming regulation text changes to allow for this provision. Because OTs can now conduct the initial and comprehensive assessments, CMS also is proposing to establish a LUPA add-on factor for calculating the LUPA add-on payment amount for the first skilled occupational therapy visit in LUPA periods that occurs as the only period of care or the initial 30-day period of care in a sequence of adjacent 30-day periods of care." Basically, OT gets the same treatment as PT and Speech Therapists.
Changes to the Home Health Quality Reporting Program
CMS is proposing changes to close the health equity gap to "address the significant and persistent inequities in health outcomes in the United States through improving data collection to better measure and analyze disparities across its programs and policies. CMS is working to make healthcare quality more transparent to consumers and providers, enabling them to make better choices as well as promoting provider accountability around health equity. We are seeking feedback in this RFI on ways to attain health equity for all patients through policy solutions. Our ongoing commitment to closing the health equity gap in HHAs has been demonstrated by the adoption of standardized patient assessment data elements"
Some of the QRP changes that make sense because the data is no longer helpful or producing meaning differences in performance. CMS is suggesting removing Drug Education on All Medications Provided to Patient/Caregiver measure, replacing Acute Care Hospitilization during First 60 Days of Home Health measure, and Removing Emergency Department Use Without Hospitilzation During First 60 Days of Home Health measure. CMS is proposing replacing the removed measures with with a claims-based measure, Home Health Within Stay- Potentially Preventable Hospitalization. There will be public reporting of Percent of Residents Experiencing One or More Major Falls with Injury measure. CMS will also begin to collect additional data at transfer and implement six new categories of standardized patient assessment data elements.
These measures are also aligned with value based purchasing with the goal to improve home heallth outcomes, quality of care, and reduction of re-hospitalization for agencies. This also aligns with hospital and skilled nursing facility data reporting efforts.
Hospice Survey Process
CMS snuck some hospice related changes in the proposed rule, which can happen. We do hospice coding, but aren't considered hospice experts. CMS's quote from the press release says
CMS continues to review and revise our health and safety requirements and survey processes to ensure that they are effective in driving quality of care for hospice programs. In this proposed rule, CMS includes provisions to implement Division CC, section 407(a) of the CAA, 2021 with respect to transparency, oversight, and enforcement of health and safety requirements for hospice programs.
These proposed provisions enhance the hospice program survey process by requiring the use of multidisciplinary survey teams, prohibiting surveyor conflicts of interest, expanding CMS-based surveyor training to accrediting organizations (AOs), and requiring AOs with CMS-approved hospice programs to begin use of the Form CMS-2567. Additionally, the proposed provisions establish a hospice program complaint hotline. Finally, the proposed provisions create a Special Focus Program (SFP) for poor-performing hospice programs and the authority for imposing enforcement remedies for noncompliant hospice programs. The CAA, 2021 provisions expanding requirements for AOs will apply to AOs that accredit and "deem" hospice programs. Currently there are three CMS-approved AOs for hospice programs: Accreditation Commission for Health Care (ACHC), Community Health Accreditation Partner (CHAP), and The Joint Commission (TJC). Half of all the Medicare-certified hospices have been deemed by these AOs."
You can find the link to the whole proposed rule here. At Home Care Answers, we want to provide agencies with the best resources to be successful. We will provide futher in depth articles to explain further some of the proposed changes.
We provide data analysis, reimbursement maximization, but most importantly correct and accurate OASIS and diagnosis coding so that the data you send to CMS will be correct, which gives CMS the best opportunity to correctly analyize that data. To get your free trial, click here. We want to help agencies put themselves in a position to be successful.