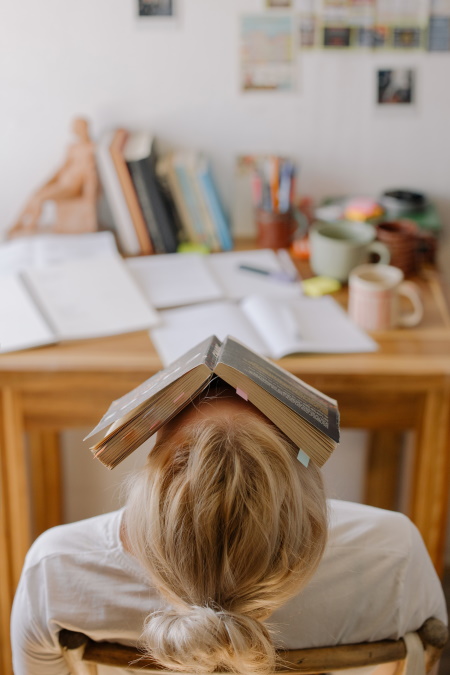 What are Medicare Conditions of Participation?
Have you ever felt so overwhelmed by regulations that you don't know where to start? Home Health Conditions of Participation can be overwhelming, daunting, and exhausting all at the same time. Just because they are daunting, it is still the Home Health Agency's responsibility to follow the Conditions of Participation. In order to get a CMS Certification Number, the agency agrees to abide by the rules. Therefore, it isn't up to the agency to agree with the rules. It is up to the agency to abide and follow the rules. The COPs are in place to protect both the patient and the agency. Following the rules will keep agencies compliant according to the rules which will reduce legal risk from both patients and CMS. Many of the standards and COPs are really protections for the patient and agency. As many Home Health patients are often vulnerable, it is especially important to note that the patients' rights are essential to protecting human dignity and patient safety.
Did you know that there are 20 Conditions of Participation for Home Health Agencies? They are listed below. Also, here a link to the Federal Register with the Conditions of Participation. You can read that here. (Home Health Conditions of Participation)
Medicare Conditions of Participation 2022
§484.40 Condition of participation: Release of patient identifiable OASIS information.
§484.45 Condition of participation: Reporting OASIS information.
§484.50 Condition of participation: Patient rights.
§484.55 Condition of participation: Comprehensive assessment of patients.
§484.60 Condition of participation: Care planning, coordination of services, and quality of care.
§484.65 Condition of participation: Quality assessment and performance improvement (QAPI).
§484.70 Condition of participation: Infection prevention and control.
§484.75 Condition of participation: Skilled professional services.
§484.80 Condition of participation: Home health aide services.
§484.100 Condition of participation: Compliance with Federal, State, and local laws and regulations related to the health and safety of patients.
§484.102 Condition of participation: Emergency preparedness.
§484.105 Condition of participation: Organization and administration of services
(If an HHA provides outpatient physical therapy services or speech-language pathology services it must also meet the conditions of the regulations summarized below, as applicable) §485.711 Condition of participation: Plan of care and physician involvement
§485.713 Condition of participation: Physical therapy services
§485.715 Condition of participation: Speech pathology services:
§485.719 Condition of participation: Arrangements for physical therapy and speech pathology services to be performed by other than salaried organization personnel
§485.723 Condition of participation: Physical environment.
§485.727 Condition of participation: Emergency preparedness.
§484.110 Condition of participation: Clinical records.
§484.115 Condition of participation: Personnel qualifications.
What are CMS Standards?
There are also 69 Standards set forth under the COPs that agencies need to follow. This is the handbook to show not only how agencies should work, but how they should work well.
Because these COPs and Standards have been put out by CMS, it is not Home Care Answers place to offer guidance or interpretation of these standards and COPs. The Standards break the COPs into further detail and explain how agencies can meet the COP completely.
What are CMS Interpretive Guidelines?
CMS recognizes that COPs standards are long, complex, and, at times, overwhelming and confusing. The COPs are there to protect agencies and patients. Think for a minute about going bungee jumping or white water rafting. At first, the harness or life jacket seems cumbersome and sometimes restrictive. After having a minute to breathe, the harness or life jacket can feel too tight. There is temptation to loosen the strap before the jump or before a set of rapids. However, by keeping the harness or life jacket appropriately tight, when you jump or go through a rapid and fall out of the boat, these devices will save your life if used appropriately. Following the COPs and Standards as best as possible will ensure safety for the agency and patients. Ignorance is no defense if something goes wrong in home health. We need to be aware and know the standards.
Fortunately, CMS did not leave us to read and understand the COPs and Standards all alone. CMS has posted COPs and Standards. You can read them here. I have read through them many times preparing for this blog. I pick up something new every time I read through them. CMS has also given guidance and interpretation of the COPs and Standards. It would be very wise to regularly review these to stay sharp. You can find that link here: CMS Interpretive Guidelines
We suggest that agencies take a section out of the COPs and discuss it at every staff meeting. COPs are applicable to everyone in the whole organization. The more people know about them, the more COPs will be to the staff. The more relevant to the staff, the more compliant the organization will be. We have written about QAPI in a previous blog, which is a COP. You can read about it here.
As we said before. COPs, OASIS, and compliance aren't going anywhere. We can fight against them all we want, just like we can bang our head against a wall. But we'll just end up with a headache.